So, after work last night, I decided to brave the crowds and check out the new Off 5th at Tanger Outlets in N. Charleston. I have to say, it wasn't too bad! I am a HUGE fan of this store (especially since Saks closed) and was really excited for it to open here. They always have great deals on designer duds and who doesn't love that?!
My purchase from yesterday
I love how the dress looks on- super flattering! For anyone who's interested, they had several different jewel tone colors and all sizes.
I'm really looking forward to this lady's visit:

She's on her way, as we speak :) We'll be celebrating her 28th in style this weekend. Happy Birthday Tor!
Now, everyone knows I love Giuliana Rancic. As I was watching ENews last night, I heard her talking about her wardrobe on the show. So, I scoped out the website and guess what I found?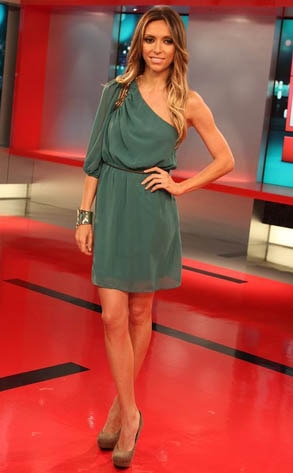 via EOnline
You can see what she's wearing each episode at
G's Look of the Day
. This outfit- under $100 for everything. This is great find and I have a feeling I'll be checking back often.
Happy Weekend!