Seriously LiLo, get. it. together.
Apparently she's filed an appeal for her prison sentence. The new court date is in May. And get this, her Community Service will begin at the morgue. I'm guessing her appearance on the Jay Leno Show was in the hopes of swaying future judges/jurors?
I truly hope she decides to make herself presentable for this court appearance. I don't think it helps her cause when she shows up looking hungover and like she just rolled out of bed.
And just for fun, here's Teen Mom, Jenell.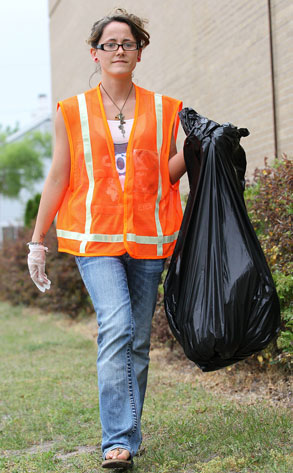 Performing her civic duty. Note sure which arrest this stems from, but if I had to guess, I'd say this won't be the end of her rap sheet.