Last night, Mark and I indulged in some Skyline 3-ways. They tasted just as good as I remember! Luckily, Mark loves all Cincinnati classics: Graeter's, Montgomery Inn, goetta (did anyone see the Man vs. Food in Cinci?!), LaRosa's, and of course Skyline.
To Mark's disappointment, I will not be dressing up for Halloween. I will, however, be wearing an orange blouse that I purchased at F21 a few weeks ago. I consider that to be a decent effort.
Count on me overindulging in the sweets department though....
I've got a bone to pick with Kim & Kyle Richards, who are being kind of nasty this season on RHOBH. I always liked Kyle, but this side of her is not pretty. She's clearly in denial of Kim's problem(s).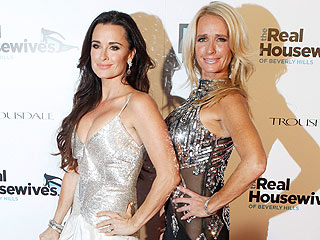 I will say that Brandi Glanville is just as looney as I expected. No surprises there.
I like the looks of Charleston's upcoming forecast. 70's sound just fine to me!