I have several things I want to address in this post and none are related. My apologies for the random-ness.
First, another PSA for all of the Charleston area ladies! JBrand skinnies for $60 at TJMaxx/Marshall's in Mt. P. Naturally, they had nearly every single size but mine :( I also spotted some very cute tops from Joie (around $50) and a select few pairs of white Paige jeans. For me, these stores are usually a hit or miss. Today happened to produce some pretty good finds.
I also want to discuss the RHOOC's most recent episode. I thought what Gretchen did for her parent's anniversary was so thoughtful and sweet. It seemed even clearer this week that she has NO interest in marrying that loser, Slade.
Mr. Smiley and his original gf/fiance, whatever she was, Jo
Why did/do we continue to see so much of Tamra and Eddie? Literally, all they do is make out and call each other 'baby'. Woof. Time will tell if their relationship is real but I still believe that she is acting out in front of the cameras to spite her ex-husband, Simon.
Now, I just finished watch the season premiere of RHONY a few days ago and I have to say I was cringing at their behavior almost immediately. Alex is bold and dare I say, brash, in the scene(s) where she is confronting Jill, who, as I expected, has most definitely NOT learned her lesson from the whole Bethenny situation. I really don't like her and the fact that she believes herself to be 'so nice', is truly mind boggling. Kelly is just as delusional and unaware as least season. So, no change there. Ramona is, well, Ramona. Although, I didn't like how she tried to stir the pot by not telling Jill that Alex was coming to the wedding. Luann seems happy with her new Euro boy-toy. Sonya, sonya, sonya. What is up with the headbands and super short dresses? She is a pretty lady, but I might suggest toning it down a bit.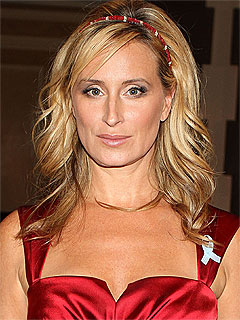 Did anyone see Jill and Ramona on WWHL (Watch What Happens Live) last week? The corset, the hair, the makeup, oh my!