Did everyone watch the RHOBH premiere last night?
Of course, I tuned in and was interested to see how they would address the recent suicide of Taylor's soon-to-be ex-husband, Russell. Overall, I'd say that I wasn't impressed nor disappointed with the way they incorporated it. It seems that critics' opinions land on both sides of the fence; some praising the show for the way they addressed it and some panning it. I still plan on watching the show because I enjoy it and for me, it's entertaining.
After the premiere, my new fave, Most Eligible Dallas!
The love triangle between Matt, Courtney and Neill continues to evolve and it looks like next episode we will see things between the two BFF's heat up.
Can I just say how I am baffled that Matt continues to find women who put up with his antics? If I showed up to a date and there were two other women there I would be G.O.N.E.! Common sense, right?
Apparently, he dated Audrina Patridge and Vienna Girardi for a hot minute....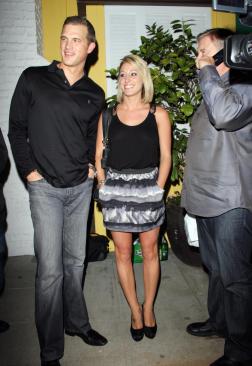 Someone loves him a reality TV "starlet".