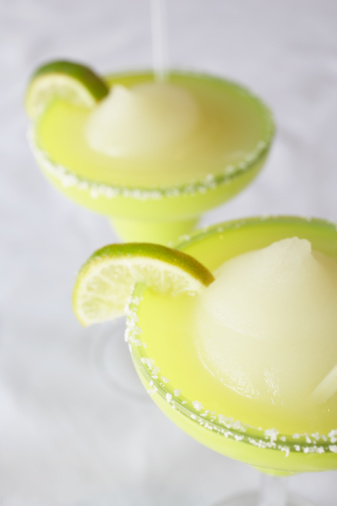 I think the picture really says it all.
Not that I haven't been drinking these during the winter months....they just taste better in the summer time, you know? Conveniently enough, we received a Jimmy Buffet Margaritaville machine as a wedding gift. Coincidence?
The return of True Blood
There are so many things I love about the show. I wonder if Sookie will finally leave Bill this season and test out the waters with the elusive Eric Northman?
Her quick wit, sarcasm, and sense of humor are second to none.
I'm interested to see what the new woman brings to the table. And I love to hate Kelly Bensimon and her crazy antics.
What's not to love! This would be a perfect transitional item. Easter, perhaps?
Finally, getting to run the Cooper River Bridge in the mornings again!