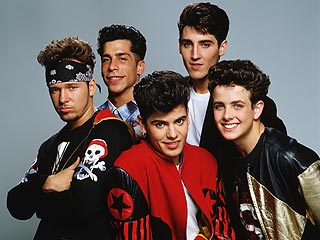 Please tell me that some of you were lucky enough to catch the New Kids On The Block on the Today Show this morning?! Amaze.
I was obsessed with the group when I was younger. I had t-shirts, water bottles, towels, pictures- you name it. Not to mention I would routinely jam out to their concert videos. Probably in a puffy painted T and neon stirrup leggings.
Oh, yes. I owned this gem.