Finally...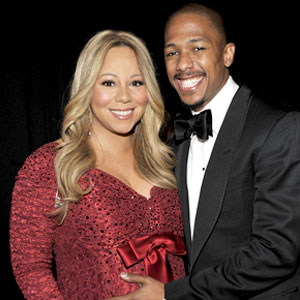 Mariah Carey delivered her twins on Saturday. Apparently, she affectionately refers to her son and daughter as 'dem babies'. Really? Doesn't sound that affectionate to me.
As I was waiting in the check out line at Harris Teeter today, I flipped through the pages of this week's Us Weekly, which had Khloe Kardashian on the cover. The mag claims that Khloe once went from a size 12 to size 0 in a matter of weeks.
I find this pretty hard to believe. Not that she dropped a bunch of weight in a short period, but that she was legit a size 0. The Kardashian sisters are monitored closely by the paps and frequently appear in the weekly tabloids. Never have I seen her anywhere close to being that thin. Now, I am not saying and do not think that in any way KKO is fat. She is not. In fact, I think she looks great! I don't like that everyone is constantly comparing her to Kim and Kourtney (who are approx. 5' and 5'2"). That can't be easy.
Apparently January Jones is jumping on the Hollywood baby bandwagon.
I love JJ. She is so perfect for the role of Betty Draper. I can't believe we have to wait until 2012 for the next season of Mad Men. TG I have quite the arsenal of reality television to hold me over.
And, of course, I did watch the coverage of the Royal Wedding on Friday morning. I thought Kate, now Catherine, Duchess of Cambridge, looked completely stunning and quite regal. As a bride who's dress involved intricate lacework like Kate's, I was very much a fan of her wedding day look. She does such a fantastic job of dressing and accentuating her figure.
I hope everyone had a great weekend!