Okay, did anyone watch last night's episode of RHOM? Apparently, next week is the season finale. Okay? The season just started. To be honest, I don't really like the show that much, but somehow find myself watching every time. Old habits die hard....
Anyways, the only interesting person in the cast is Elsa Patton. And she isn't even one of the 'housewives.'
Elsa and her daughter, Marysol, were on Watch What Happens Live and they were actually pretty entertaining! Andy Cohen really has a thing for Elsa.
A photo of Elsa "before"
"After"
*I put before and after in quotations because I don't know that she's had plastic surgery. But, if I were a betting woman, my money would be on yes.
Apparently, the duo has found themselves in some legal troubles lately.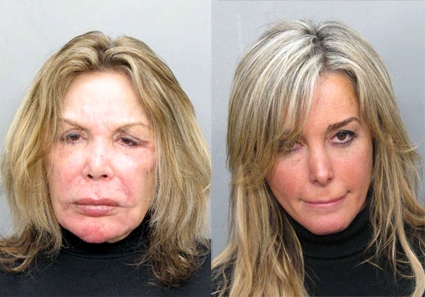 Mother-daughter DUI's = no bueno.
I have a feeling that Bravo might be scrapping this installment of Real Housewives and moving on to a more tried and true cast: New York. They really know how to bring the drama. And I'm really looking forward to it.