I just caught the wedding special with Vanessa Minnillo and Nick Lachey on TLC.
And something just doesn't feel right! I own(ed) all of the Newlyweds DVD's and have fond memories of watching them over and over back in college (free time much?). I looooovvvved Nick and Jessica and was seriously so sad when they broke up.
Do you guys know that Nick is a Cincinnati boy? And he went to Miami? Holla!
The Good Ole' Days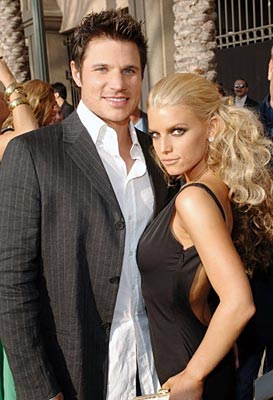 Now Vanessa seems like a nice, down-to-earth girl. But, I miss Nick & Jess! I'm still holding out hope for a reconciliation.
Okay, I officially need a life.